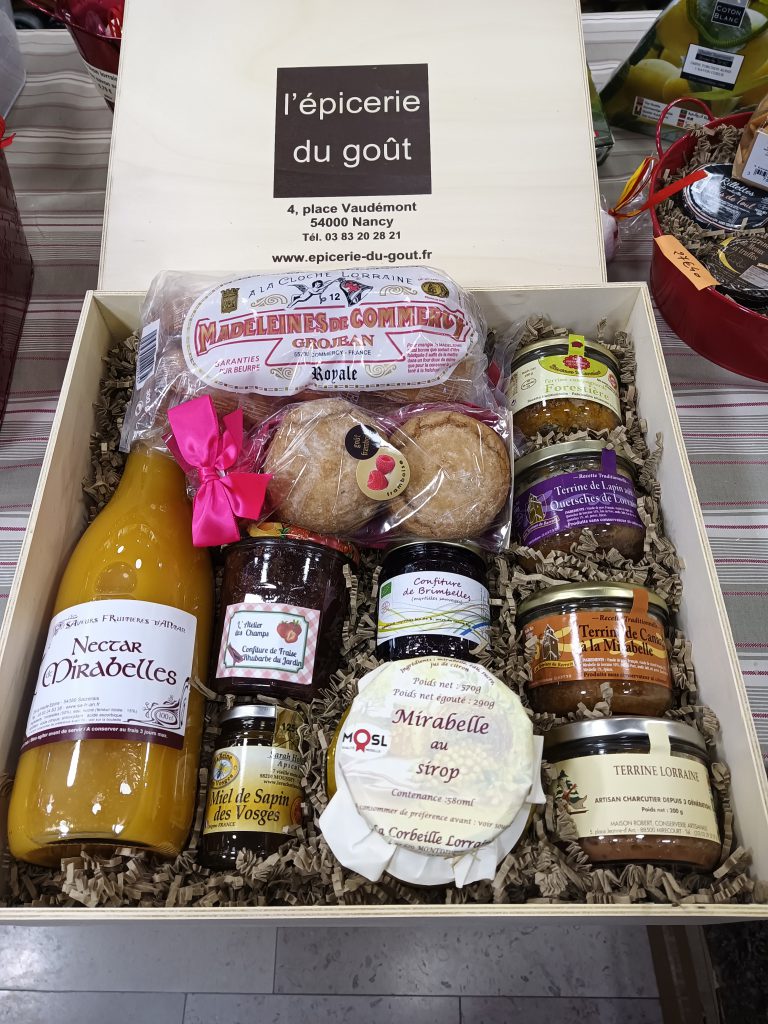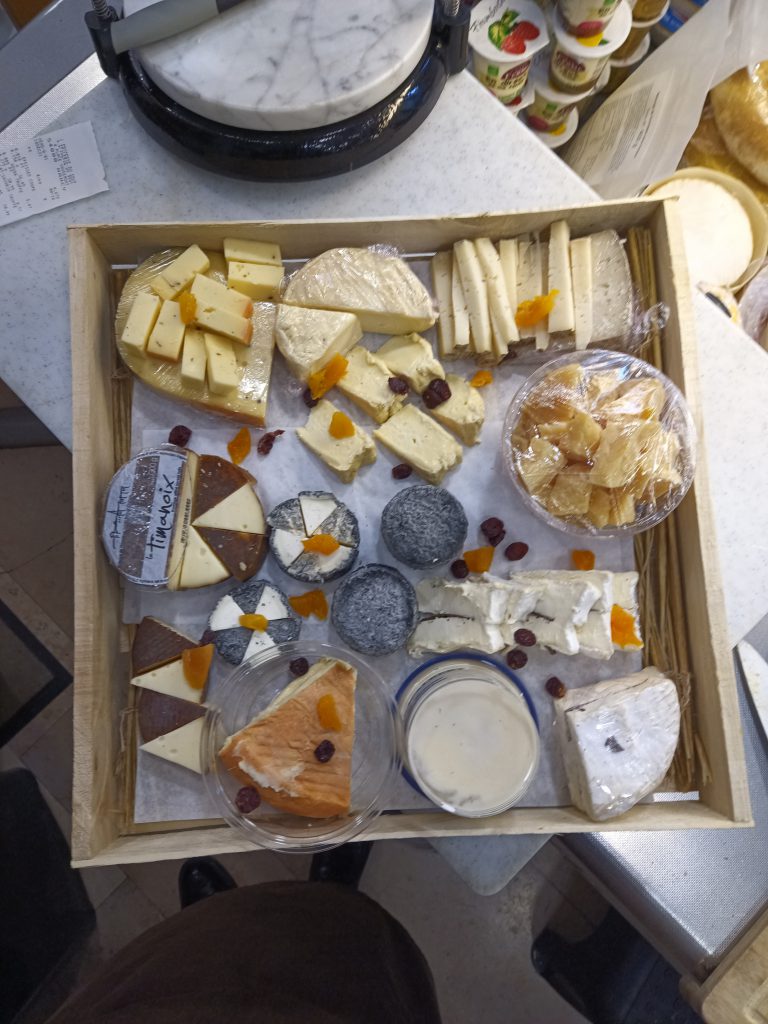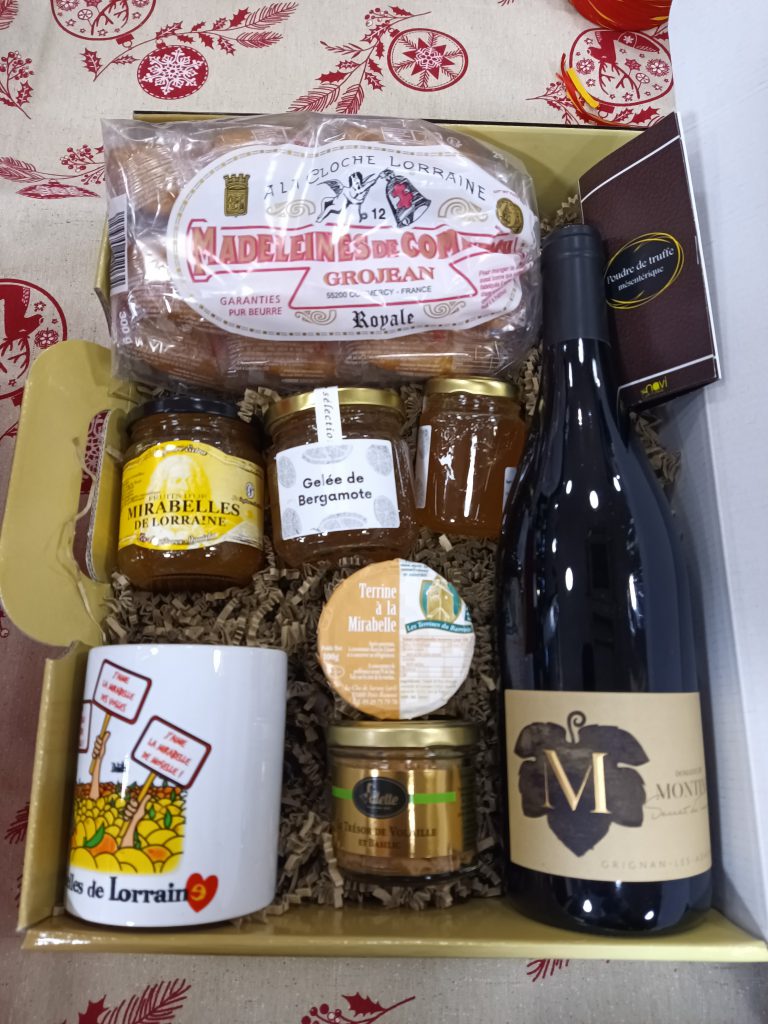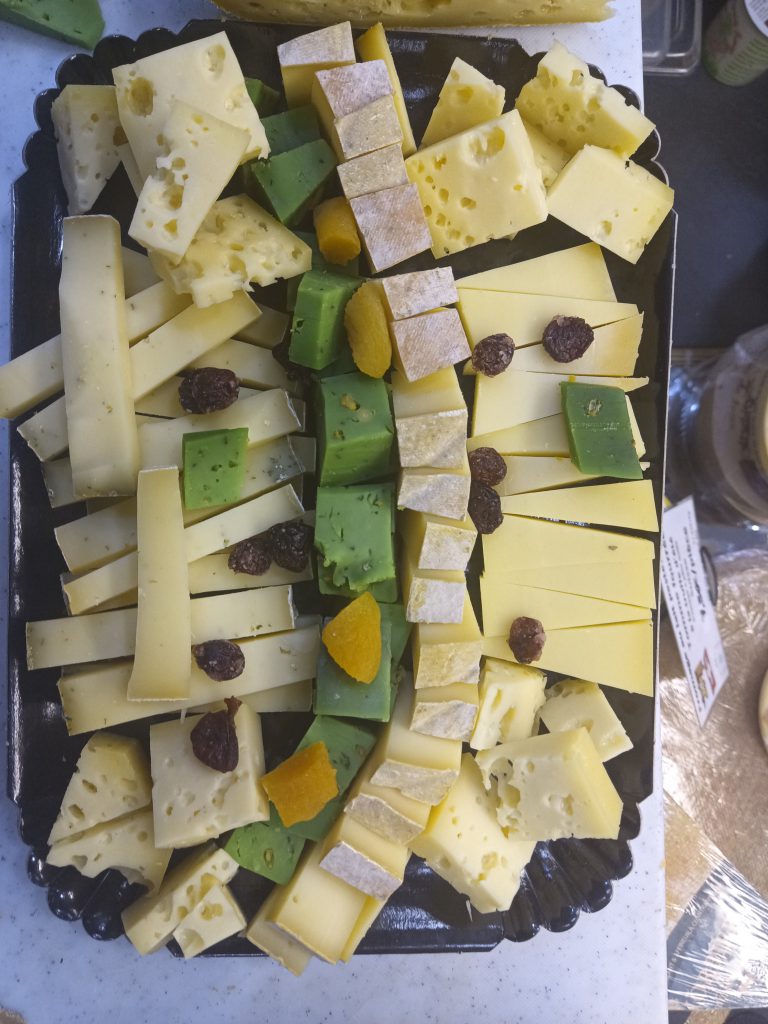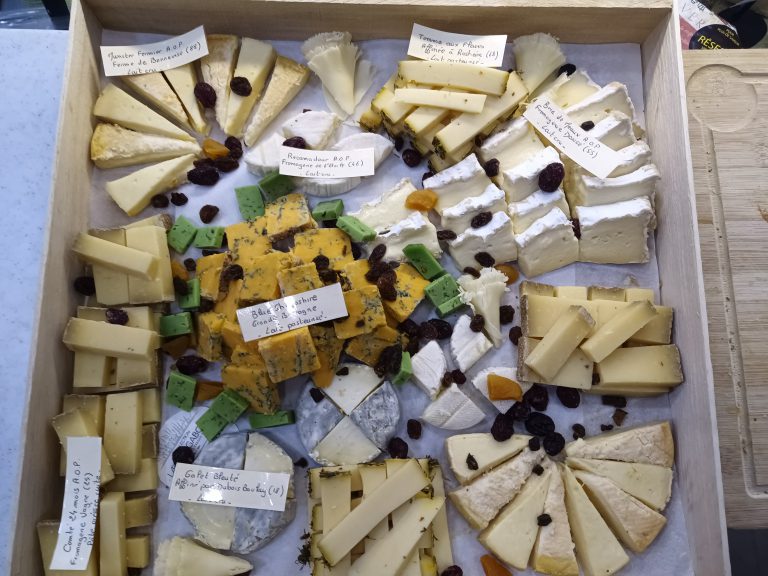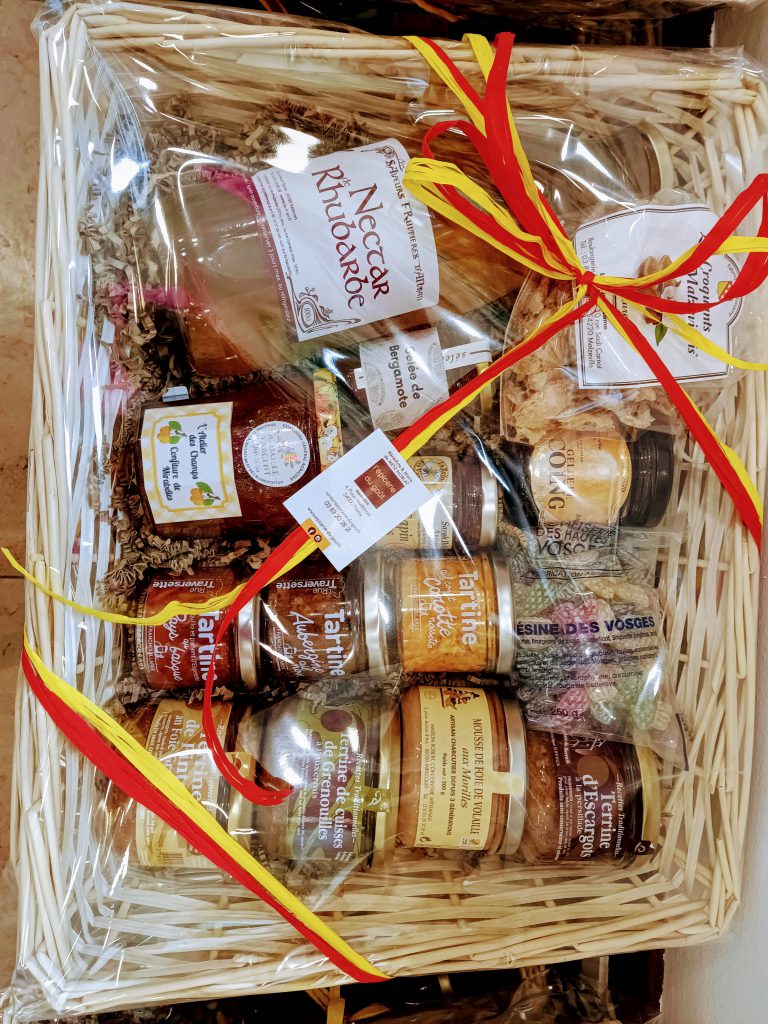 Vous avez envie de faire plaisir ?  Chez nous, pas de coffret tout prêt, juste des suggestions ! Nous vous aiderons à construire un coffret cadeau en fonction des goûts des personnes que vous voulez gâter, de votre budget, du moyen de transport que vous allez utiliser pour rejoindre le destinataire..
Nous répondons bien volontiers aux demandes d'entreprises, de CE, de professionnels dans la limite de nos possibilités (stock, disponibilité de place…)
Envie de faire plaisir différemment ? Nous préparons des plateaux de fromage pour les grandes occasions, mais également des plateaux de charcuterie, et même fromage & charcuterie. Bref, passez nous voir ! Nous en discuterons ensemble…
Would you like to treat someone?  With us, no ready-made box, just suggestions! We will help you build a gift box according to the tastes of the people you want to spoil, your budget, the means of transport you will use to reach the recipient.
We are happy to respond to requests from companies, works councils and professionals within the limits of our possibilities (stock, availability of space, etc.)
Do you want to give pleasure in a different way? We prepare cheese platters for special occasions, but also charcuterie platters, and even cheese and charcuterie. In short, come and see us! We will discuss it together…
Translated with www.DeepL.com/Translator (free version)