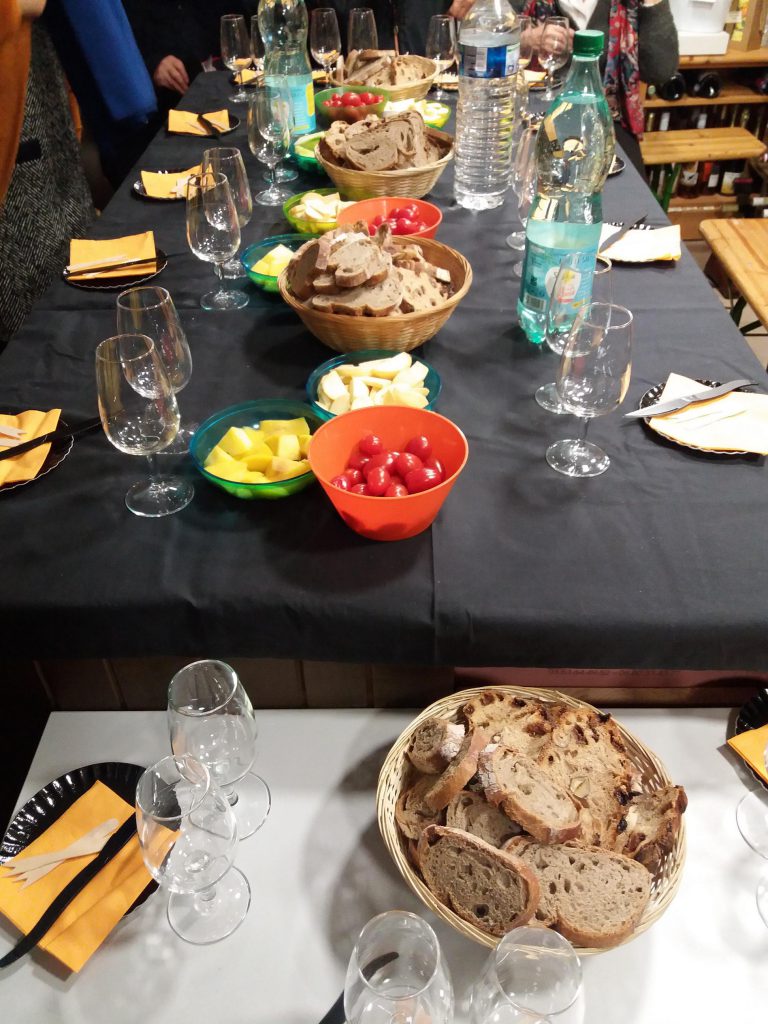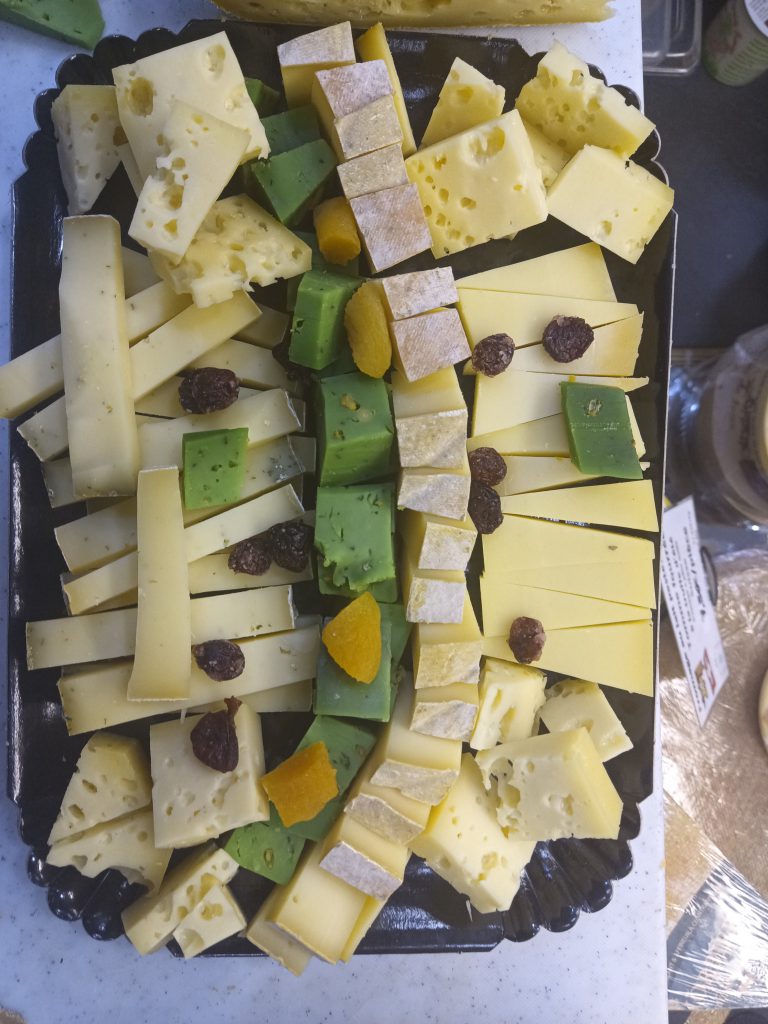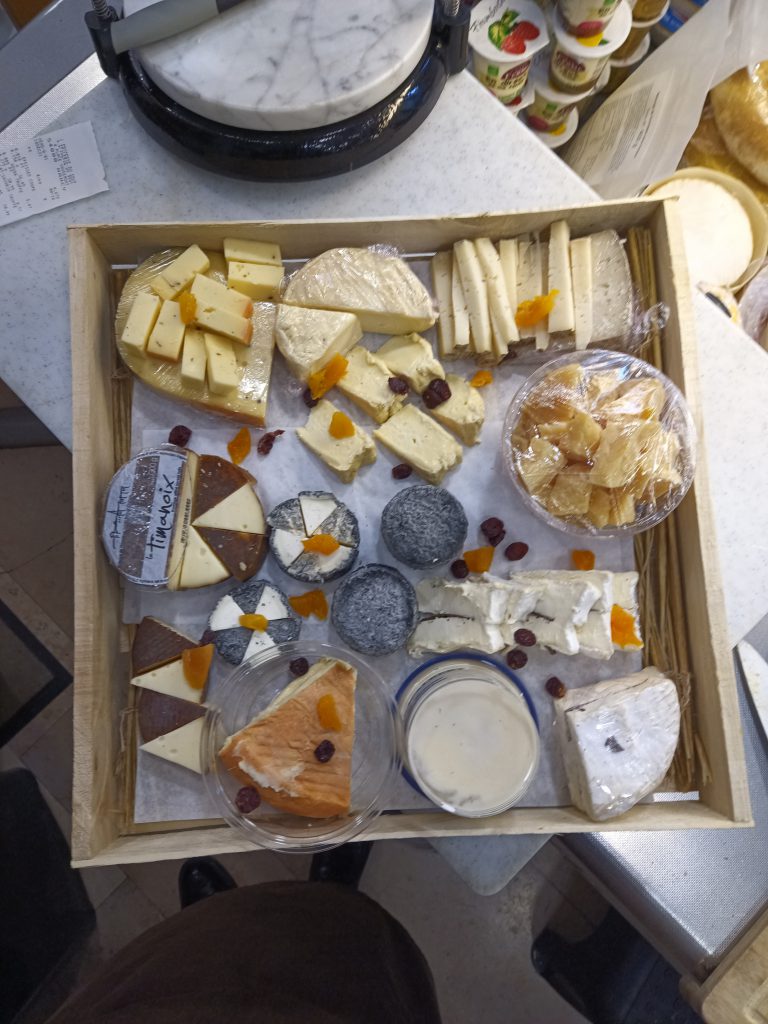 Une fois par mois, Marie organise une soirée dégustation à l'épicerie.
Le principe est simple : un peu plus de 2 heures pour partager avec Marie sa passion des associations fromages & breuvages avec 6 exemples concrets à partir des produits de l'épicerie.

Inutile de manger avant, il y aura également du (bon) pain, des fruits & légumes, un dessert – le tout pour une participation aux frais de 35 € par personne.
De 8 à 14 participants – 20h00-22h30  et pour stationner : parking Carnot (Vaudémont est souvent complet) pour 1€ la soirée !
Les réservations ne seront prises en compte qu'après paiement – en passant au magasin, par téléphone ou par Paypal – et au minimum 2 jours avant la date.
Les dates prévues en 2023 sont précisées en dessous. Il est tout à fait possible d'envisager de privatiser à une autre date pour un minimum de 10 participants.
Once a month, Marie organises a tasting evening at the grocery shop.
The principle is simple : 2 hours to share with Marie her passion for cheese & beverage combinations !
No need to eat beforehand, there will also be (good) bread, fruit & vegetables, a dessert – all for a contribution to the cost of 35 € per person.
From 8 to 14 participants – 8.30-10:30 pm and for parking: parking Carnot (Vaudémont is often full) for 1€ per evening !
Reservations will only be taken into account after payment – in the shop, by phone or by Paypal – and at least 2 days before the date.
Dates des soirées "Eveil du Goût" pour 2023
(Inutile de manger avant)
23 septembre 2023 (sous réserve)
vendredi 17 novembre 2023